"She layeth her hands to the spindle, and her hands hold the distaff. She stretcheth out her hand to the poor; yea, she reacheth forth her hands to the needy."
– Proverbs 31:19-20
I read a book once about how to "show your spirit" - by how you adorn yourself and your home. One example the author gave was a woman that always wore stacks of bangle bracelets morning and night, so that even while she slept, her spirit would "sing" as her bracelets jangled through the night.
To me this seems like such a shallow way of showing my spirit with my hands. Don't get me wrong, I love to dress up and adorn myself as much as most women. I especially love well-polished nails and I have an assortment of nail polish I enjoy using.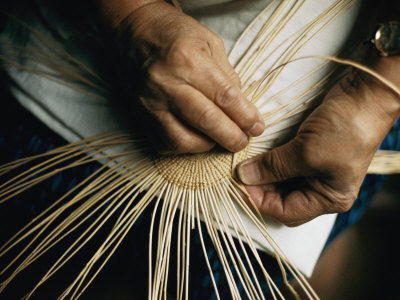 But consider the Proverbs 31 woman and how she shows her spirit with her hands. She has talented hands that can use a distaff and a spindle (I have hands that can use a crochet hook.) She uses her hands to serve and love the poor. Her hands show her spirit as she feeds her family, works in her vineyard, and rises early.
This is a music video of a song by Kenneth Cope called "His Hands".
It's a moving song about how our Savior and Redeemer used His hands to bless all creation. I love it so much.

We can show love, grace, strength, determination, service and faith, all by how we use our hands. What do your hands say about you?
With love,